Our Approach to Personal Service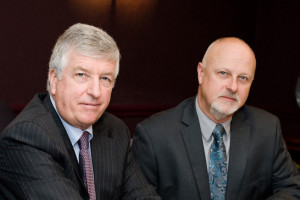 Our goal is to build long-term, productive relationships by learning as much as possible about your financial situation, goals and objectives.  With a complete understanding of your situation we can effectively tailor an investment portfolio we believe will be appropriate for your individual needs. In discussions with you we will determine your risk tolerance, return expectations, time horizon, income and cash requirements, tax situation, and other special circumstances. With this knowledge, we will work with you to develop a long-term financial plan and an investment portfolio and asset allocation which, in our opinion, will be designed to meet your objectives.
The management of your investment portfolio evolves on an ongoing basis and communication with you is essential.  We will keep in frequent contact with you and respond to any of your questions, concerns or service requests promptly. Periodic face to face meetings will take place on a schedule you believe is most helpful.  Standard reporting will be provided on a monthly or quarterly basis by the custodian, and Knox & Downing will provide customized reporting as well. Our custody and portfolio management platforms will allow for statements to be received in hard copy or made available through on line access.  Additionally, you will have immediate on line access to up to date portfolio reports.
By working with you to thoroughly understand your financial situation, develop a strategy and build and manage your investment portfolio, we fully expect to build a long term, productive relationship. Please contact us if you would like to discuss your investment needs in more detail.
Fees:
Portfolio management fees are charged as a percentage of assets under management and are collected quarterly in advance based upon the market value of the portfolio as of the previous quarter ended.  Our standard fees are:
First $0 to $500,000 in market value @ annual rate of 1.00%;
Next $500,000 to $2,000,000 in market value @ annual rate of 0.50%;
Next $2,000,000 to $5,000,000 in market value @ annual rate of 0.40%;
Additional assets over $5,000,000 in market value @ annual rate of 0.25%.
Non-profit institutions receive a discount of 20% from our posted rates